Working...

Girls on the Run Needs Coaches at Bayard This Spring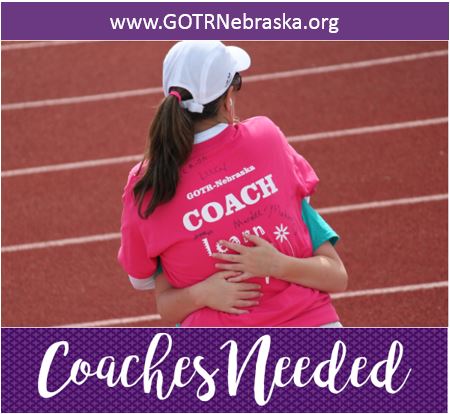 This Spring, Girls on the Run is gearing up for another fantastic season of friendship and 5K fun in Bayard, and we're looking for some positive-minded, can-do women to coach at the school. You DON'T have to be a runner to get involved – you just need to live a healthy non-smoking lifestyle, project a positive attitude and have passion to help young girls put their best foot forward.
The team meets for 75 minutes twice weekly from March 11 to May 16 (days TBA by volunteers). The total time commitment for new coaches is about 38 hours over 14 weeks. Training is Saturday, Feb. 23 in Alliance. Coaches got a GUARANTEED spot on the team for their daughter, free 5K entry package and GOTR swag!
Coaching GOTR is a fun and rewarding short-term volunteer opportunity. You'll lead a team of 10 to 20 girls as they play physically active games and complete character-development lessons while training to run/walk a 5K.
Please be a hero to girls in Bayard and help lead the team this spring. Bayard has had a long tradition of Girls on the Run and YOU can help keep the streak alive. Get involved TODAY!!
Email dpotter@gotrnebraska.org or visit www.GOTRNebraska.org to learn more.