Working...

Homecoming Football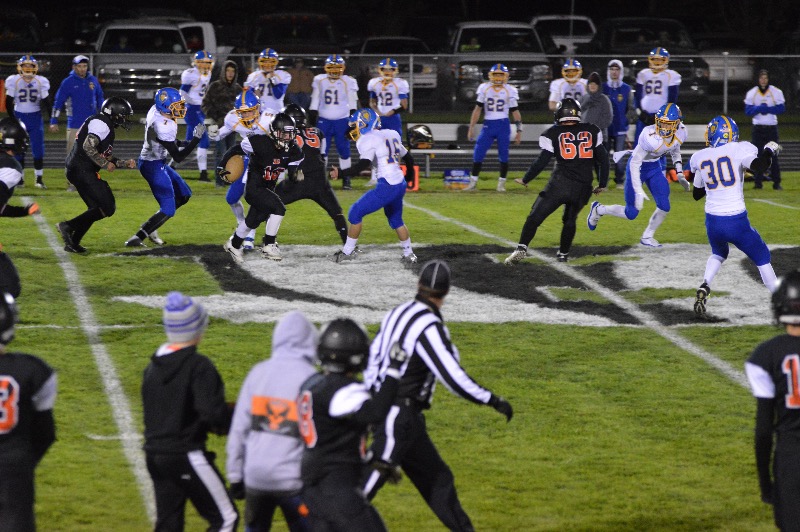 Tigers win homecoming game
By Kodie Harimon
Photo by Daci Harter
The Bayard Tigers won their homecoming game against the Morrill Lions, 64-26. Jack Kildow had passed a total of 67 yards. While teammate Karsen Hunter rushed 34 yards, and Payton Oliverius received for 68 yards. Christian Leonard was the lead tackler with 23 tackles. Traeton Harimon had 10 kickoffs, with a long of 50 yards. He also made 6 out of 8 PATs. Karsen Hunter scored three touchdowns and ran a conversion for a total of 20 points, and Brandon Neiger scored three touchdowns for a total of 18 points. Dawson Kriha had 1 interception and a 53 yard punt return.
Wyatt Fiscus expressed his opinion on how the game went. He was very happy with the results of the game. When asked how he thinks the team feels after the win he said, "I feel like we could possibly be turning our season around." Fiscus said, " I feel there's an equal amount of support from all." Fiscus said that prior to the game the team felt "very positive, one of the best pre-games I've ever been a part of." When asked what he'll miss the most about football when he graduates he said he'll miss the team. The football team travels to Hemingford on Friday.